Description
Beko 472Litres Side by Side Refrigerit in Nairobi, Kenya
The SIDE-BY-SIDE REFRIGERATOR: BFF255 UK KE is a spacious and efficient refrigerator with a capacity of 17.5 cu. ft. or 472 liters gross capacity. It offers a range of features designed to enhance your food storage and preservation experience. Here are the key specifications and features.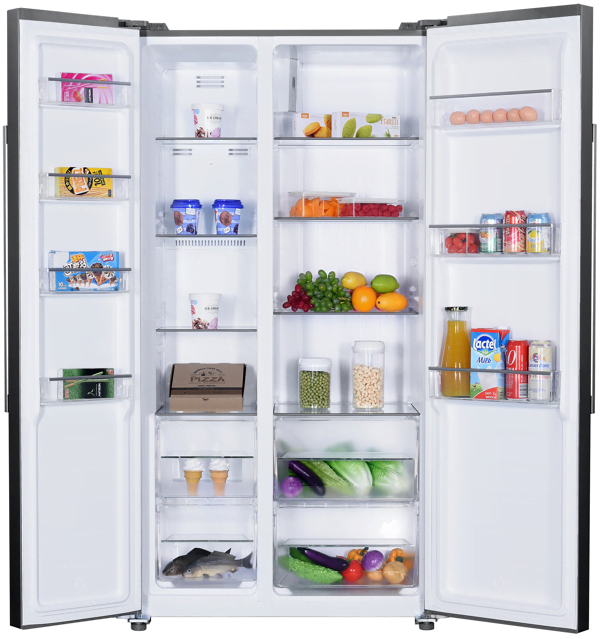 Led Illumination
Clear view of the inside
It can be tricky to see everything in your fridge, especially in the corners and at the back of selves. Led Illumination features chains of LED on the top of the fridge, and for every shelf on the side wall so you can see clearly throughout the cooler. It's more energy-efficient that standard lighting too.
Safety Glass
High-durability glass shelves
Ease your worries of putting that huge and heavy pot in the fridge with Safety Glass. Safety Glass shelves are made up of tempered glass and can carry loads of up to 25 kg. They resist cracks and scratches much better than un-treated glass, so you can store heavy items without a care.