Description
Rich sound meets stylish design.
Create your own vibe with the Harman Kardon Onyx Studio 8. Both stylish and sustainable, it's crafted from recycled materials, combining eco-friendly choices and beautiful design. Use the sleek, anodized aluminum handle to carry the portable speaker anywhere. When you move the speaker from one room to the other and power on, the Onyx Studio 8 automatically calibrates itself to optimize the audio performance. You can easily use Bluetooth to pair two devices and take turns playing your favorite music. Or wirelessly pair two Onyx Studio 8 speakers together for a wider, more detailed stereo sound experience. Whether you're conferencing all day with clear, hands-free calls or unwinding to your favorite playlist, 8 hours of battery life means you'll never miss a beat.
SUPERIOR SOUND PERFORMANCE
Harman Kardon's unrivaled acoustic engineering delivers rich, room-filling sound in any setting, whether you're listening to your favorite music or making crystal clear conference calls.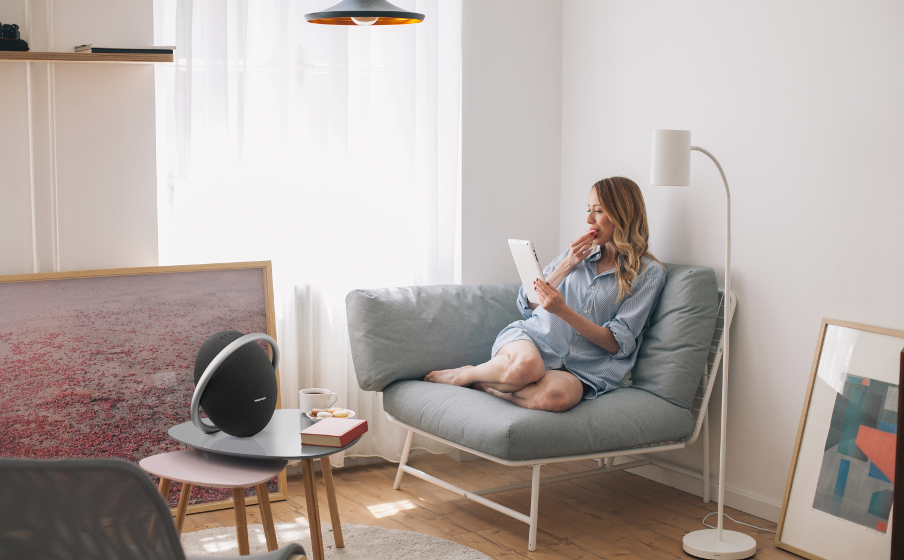 ELEGANT DESIGN
Crafted from premium materials, the Onyx Studio 8 neatly blends into your life and home. The sleek, anodized aluminum handle, which doubles as a sturdy base, means you can easily carry it from one room to another.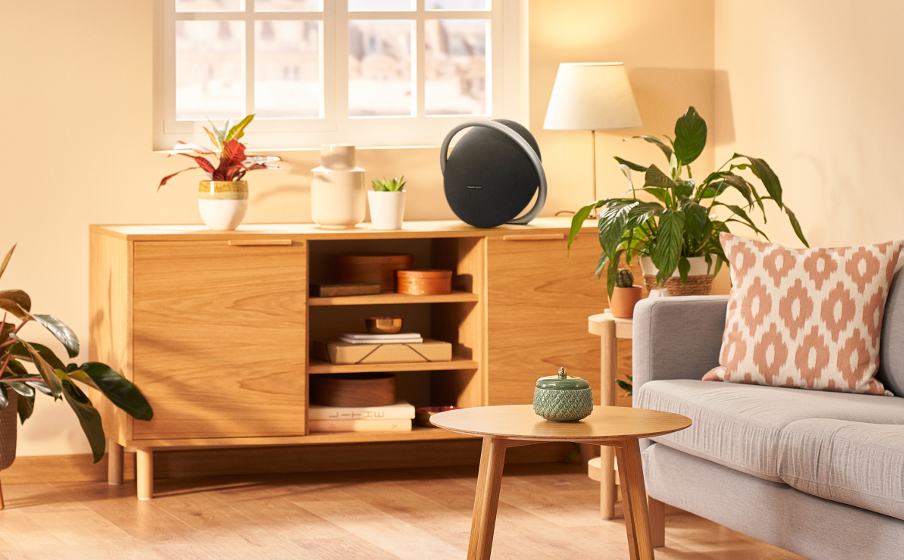 SELF-TUNING
Enjoy perfect sounds wherever you take the music. When you power on, the Onyx Studio 8 automatically calibrates to its environment, ensuring the best sound possible no matter where you set it down.